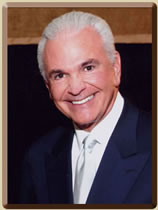 Creative and Dreams is proud to welcome broadcaster Gary M. Cocola to our wonderful family of unique talent and expertise.
Gary M. Cocola is the owner of Cocola Broadcasting Companies, LLC, which is headquartered in Fresno, California.
Cocola Broadcasting Companies is the licensee of television stations serving the Fresno, Bakersfield, Sacramento, Santa Maria, Arroyo Grande, Chico/Redding and Monterey, California television markets. Cocola Broadcasting also operates several television stations in the Boise, Idaho market.
Mr. Cocola got his start in the television industry by working at a local TV station while he was attending San Joaquin Memorial High School. He later hosted his own programs on both radio and television in the Fresno, Bakersfield and Monterey markets while enrolled Fresno State College.
Several years later he left the broadcasting industry to join his father in the family produce business. Although his produce business was very successful, the work didn't fulfill him. As a result, he decided to return to his original field of interest.
In l985, after a seven-year effort to obtain a construction permit from the Federal Communications Commission, he built Channel 59/KMSG-TV in Fresno. He left the produce industry to own and operate the station. At that time KMSG-TV was an affiliate of the Spanish language network, Telemundo. He sold the station in l991.
The following year, he formed Cocola Broadcasting Companies with the launch of KGMC-TV/Channel 43 currently the Fresno market's MundoFox affiliate. KGMC also carries Azteca America, Daystar, Home Shopping Network, Antenna TV and Me-TV on its sub channels. Channel 43.1 is also carried on the Comcast Cable system, Dish, DirecTV and ATT U-verse systems. Today, Cocola Broadcasting operates a total of 55 streams of video on the converted stations.
Mr. Cocola and his wife Juliana reside in Carmel, California with their Yorkshire terriers, CoCo and Minnie.
For more information about Gary M. Cocola, please contact info@creativeanddreamsmusicnetwork.com.
"It all begins with a creative dream." -Fred Cannon