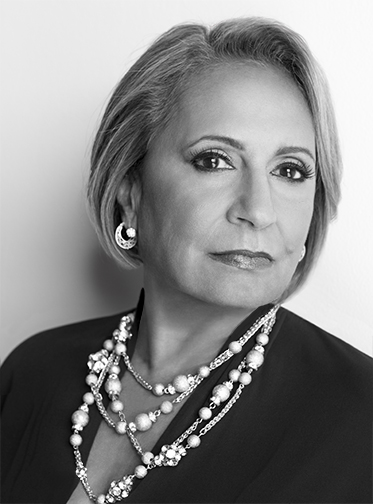 Creative and Dreams is proud to welcome legendary broadcaster Cathy Hughes to our family of talented entrepreneurs, innovators and creators.
Cathy Hughes is the founder and chairperson of Radio One, Inc., the largest African American owned and operated broadcast company in the nation.
Radio One is the parent corporation of TV One (a partnership with Comcast), Syndication One (the media home of Rev. Al Sharpton, Yolanda Adams, Russ Parr, Rickey Smiley, Lonnie Hunter and CoCo Brother), Reach Media (the Tom Joyner Morning Show, Music One, Harpist Jeff Majors), Interactive One (Black Planet, NewsOne and Hello Beautiful) and Distribution One, where CDs and DVDs are marketed.
Radio One is the first African American company in radio history to dominate several major markets simultaneously and possesses the first woman-owned radio station to rank #1 in any major market.
Born in Omaha, Nebraska, Hughes moved to Washington, D.C. in 1971 and became a lecturer in the newly established School of Communications at Howard University. She entered radio in 1973 as the general sales manager at WHUR,
Howard University Radio, increasing station revenue from $250,000 to $3 million in her first year. In 1975, Hughes became the first woman vice president and general manager of a station in the nation's capital and created the format known as the "Quiet Storm," which revolutionized urban radio and aired on more than 480 stations nationwide.
Purchasing her first station in 1980, WOL-AM (D.C.), Cathy Hughes pioneered yet another innovative format — "24 hour Talk from a Black Perspective." With the theme, "Information is Power," Hughes served as the station's morning show host for 11 years. WOL is still the most listened to talk radio station in the nation's capital.
Hughes' dedication to minority communities, her entrepreneurial spirit and her mentoring of women are manifested in every aspect of her work and life. As such, she was honored with the Lifetime Achievement Award from the Washington Area Broadcasters Association and The Seventh Congressional District Humanitarian Award.
Radio One is now a public company, making Cathy Hughes the first and only African American woman to chair a publicly held corporation. As Radio One continues to expand its media presence its foundation has remained based on the spirit of family and commitment to the community.
For more information about Cathy Hughes, please contact info@creativeanddreamsmusicnetwork.com.
"It all begins with a creative dream." -Fred Cannon