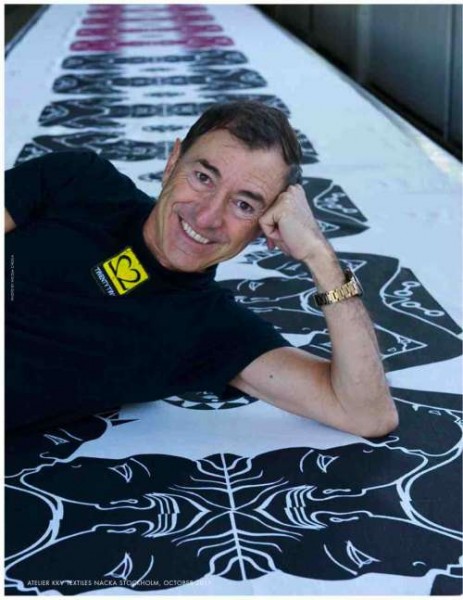 Creative and Dreams is proud to welcome a new talented and creative artist and musician to our wonderful family of unique talent and expertise.
A native of Naples, Italy, Marco Cecioni is both an artist and musician. He received a B.A. from Liceo Artistico Academy of the Arts, and was a founding member of the band Battitori Selvaggi in the 1960s. A later version of that band, Balletto di Bronzo, released a psychedelic album, Sirio 2222, on RCA records and achieved legendary status in Italy.
In the early 1970s, Marco relocated to Stockholm, Sweden, where he focused on his art and quickly earned a reputation as a painter and graphic artist. Marco has had his own shows in Finland, France, Norway, Italy, Poland, Spain and Sweden. Under the auspices of the Italian Institute of Culture in Stockholm, he was awarded a C. M. Lerici Foundation scholarship. In 1996, Volvo chose a Marco Cecioni motif to represent their worldwide merchandising campaign that included original neckties, watches, umbrellas, T-shirts and perfume.
Marco's works can be seen at the following institutions: The Ceramic Museum at Vietri sul Mare, Italy; The Joensuu Museum, Finland; The Middle Region Museum, Finland; The Museum of Art Industry, Finland; The Art Club, Swedish House of Parliament; The Borough Council of Positano, Italy; The Salem Community, Sweden and The Community of Östersund, Sweden.
For many years, Marco has worked with some of the most distinguished interior architects in Finland, including Studio Kajsa Blomstedt and Studio Vladimir Tomevski. This collaboration led to the award-winning decoration of the two Silja Line flagships Serenade and Symphony, as well the Kalevala Koru Shopping Center in Helsinki, Finland.
Marco is currently experimenting with ceramics, textiles and computer graphics in conjunction with "FLAVIUS" Digital Graphics Studio in Stockholm.
For more information about Marco Cecioni, please contact info@creativeanddreamsmusicnetwork.com.
"It all begins with a creative dream." -Fred Cannon
Video