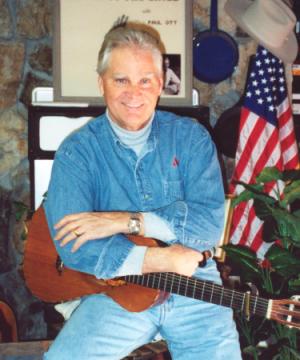 Creative and Dreams Music Network, LLC and Fred Cannon are proud to welcome Paul Ott.
From Summit, Mississippi, Paul Ott is proud of his southern heritage and proud of his country. Affectionately known as the 'Voice of the South' by the tourist industry, Paul hosts his own live, call-in radio show, celebrating and promoting all that is great about his home state. Now in its twentieth year, 'Listen to the Eagle' is broadcast weekly both on radio and TV, and together with other topics including the arts, promotes the outdoors. Paul believes that conservation and economic growth can go hand in hand, citing the fact that over fifty billion dollars is contributed to the US economy each year by the people who participate in camping, fishing, hunting and other outdoor activities. From 1976 to 1986, Paul actively worked promoting the National Wildlife Federation in Washington, DC by producing radio and TV spots, together with making personal appearances nationwide and abroad. It was this involvement that generated the idea for 'Listen to the Eagle'. Paul and Monument Record's owner and producer, Fred Foster, came up with the name during America's 200th birthday as they imagined what the national symbol, the bald eagle, would say about the country.
Paul Ott is also no stranger to music, having begun his career as a country singer. His cousin T. Tommy Cutrer, of WSM and Grand Ole Opry fame, introduced him to Fred Foster in 1972, and Fred produced Paul's first record, 'Ole Blue', and many subsequent recordings. Not only has he appeared at the Grand Ole Opry, but Paul has sung for both Presidents George H.W. and George W. Bush at patriotic conferences, and he continues to perform at chamber meetings, and state and national conventions. As a past President of the Mississippi Arts and Entertainment Center, (MAEC), he presented fellow Mississippian, Oprah Winfrey, with an 'Angel' award. He currently serves as Vice President for the organization. As Paul says, 'Mississippi has the most giving and God fearing people in the world,' and this heartfelt understanding extends to his songwriting; he wrote and narrated, 'I am Mississippi'.
Standing strong for God, Family and Country, always – that's Paul Ott.
For more information about Paul Ott, please email us at info@creativeanddreams.com.
"It all starts with a creative dream." – Fred Cannon
Links