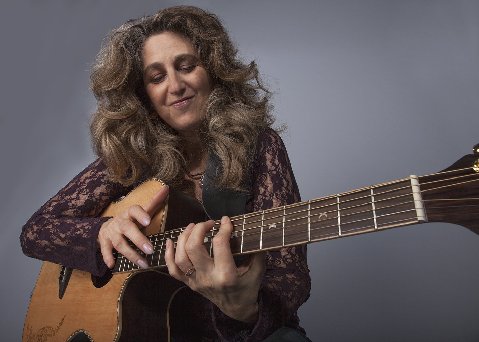 Creative and Dreams Music Network and Fred Cannon are proud to welcome the musical talents of the great acoustic guitarist and singer/songwriter Vicki Genfan.
Playing her own percussive technique of 'slap-tap' acoustic guitar, Vicki Genfan has been showcased as one of the world's top guitarists at festivals such as The International Montreal Jazz Festival, Germany's Open Strings Guitar Festival, Italy's Soave Guitar Festival and hundreds of venues and performing arts centers across the US and abroad.
Vicki was one of the featured artists on La Guitara, a CD featuring the world's top female guitarists. She was also the first woman to win Guitar Player magazine's Guitar Superstar Competition, after competing against nine other world-class players in front of celebrity judges. 
In addition to being a dazzling instrumentalist, Vicki is an award-winning singer/songwriter with a high-energy stage presence. Drawing from folk, jazz, pop, soul and world music, Vicki has a distinctive style that pushes the boundaries of the singer/songwriter genre into new territories, whether she is covering the tunes of others or presenting her own compositions. She has two CDs released on Germany's Acoustic Music Records, as well as two self-released CDs.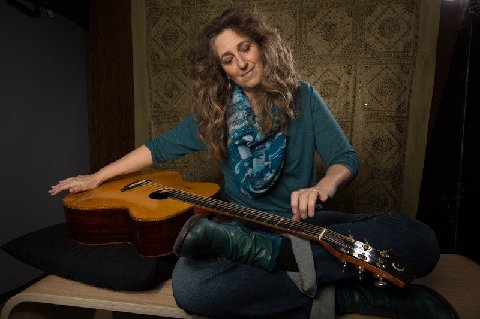 Vicki loves teaching guitar lessons and has four instructional DVDs to her credit. She is in high demand at clinics and music camps all over the world.
"I understand completely why the audience applauds and whistles so wildly. This is fiery, living music!" -IndieMusic.com
"If I could play like Vicki, I'd stay home and entertain myself." -Steve Vai
"Vicki has brewed her own style and created a new kind of singer-songwriter culture." -Frankfurter Allgemeine
"Vicki mesmerized the audience and the judges — not just with her stunning technique, but also with her musicality and charisma." -Michael Molenda, Chief Editor, Guitar Player magazine
To learn more about Vicki Genfan, please contact us at info@creativeanddreams.com.
"It all starts with a creative dream." – Fred Cannon
| | |
| --- | --- |
| Atomic Reshuffle | Joy |
| Guitar Superstar | Cause of You |
| Ain't Got Love | |